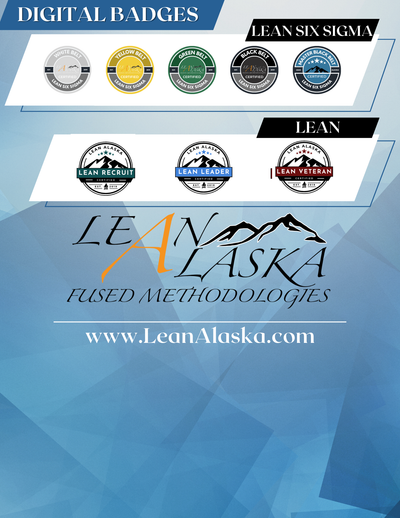 The Full Spectrum of Lean Alaska Lean Six Sigma & Lean digital badges are now in action!!! Lean Alaska is a verified issuer of digital badges with Accredible.
Why are digital badges important?
Verified skills and expertise: Digital badges provide an easy path for employers, colleagues and licensing boards to verify an earner's credentials with a single click. They also convey all of the underlying qualifications needed for earning the badge.
Which one will you achieve?
Lean Alaska offers a digital badge for each course we offer! It is in addition to the certificate you earn, a way to showcase your achievements on Linkedin and other social medias.
For those who have already completed training, come back to the team (Lean Alaska Community)so we can send you your well-deserved badge.
Those currently in training and waiting to start, they are waiting!