Who is Vets2PM
?
MISSION
We help Military Veterans achieve Meaningful, Lucrative Careers by: 1. Inspiring them with a clear, meaningful, lucrative end-state as a career project, human resources, cyber security, or general manager. 2. Train them to deliver project and operational success and obtain associated management credentials; 3. Prepare them for CIVDIV reintegration with professional resumes, interview skills, and social media savvy; 4. Place them into meaningful, lucrative management careers.
VISION
We will be the premier professional management trainer of choice for the Military, Defense, Labor, and Veteran communities; and we will be a leader in the movement to help military Members, Veterans, and Retirees make a successful transition to civilian life after their honorable and dedicated service to their country.
PHILOSOPHY
We only took off the uniform, not our oath to our Brothers and Sisters; not one of them gets left behind.
VALUES
Integrity – We believe in honesty and transparency; all of our communication and interactions with others are always truthful, transparent, and clear. We treat everyone with respect and dignity.
Commitment – We believe that our success is measured only by how successful we help those trusting us become; we always keep our commitments to our clients, customers, team mates, processes and systems, company image and culture, and profession.
Excellence – We believe in doing the best we can at everything we attempt; we constantly demonstrate responsibility, accountability, and ownership for all timely, accurate work products we produce. We continually seek improvement in our processes, technology, relationships, and ultimately our character. We strive to ensure that our clients receive the absolute best training, preparation, support, and customer service available anywhere.

Project Management Institute's PMP is a globally recognized, North American gold standard project management certification.
As a PMI Premiere Authorized Training Partner, we bring you our approved PMP exam prep course at the lowest cost and with a money-back guarantee.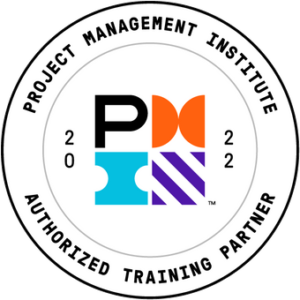 Why Project Management ("PM")?
Because military missions, exercises, and deployments share the civilian definition of a project: "a temporary endeavor undertaken to achieve unique products, services, or results."
Vets2PM offers a wide range of Project Management Certifications, to register or find out more information on the following certifications offered by Vets2PM click on the corresponding symbol of the certification you are interested in: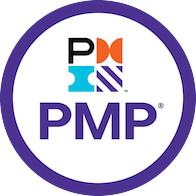 PMP®
Secondary degree (high school diploma, associate's degree or the global equivalent)
60 Months Project Experience with,
35 hours of project management education OR CAPM® certification
OR
Four-year degree
36 Months Project Experience with,
35 hours of project management education OR CAPM® certification.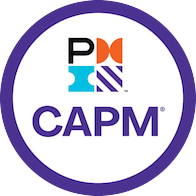 CAPM®
Secondary degree (high school diploma, associate's degree or the global equivalent)
AND
23 hours of project management education completed by the time you sit for the exam.
What is included?
+35 hours of live instructor-led training that meets PMI's 35 PDU requirement with a PMI-accepted Certificate of Completion (qualifies for both PMP® or CAPM®)
PMI®-Authorized PMP® Exam Prep Digital Study Guide/Materials
Includes hard-copy of PMP® Exam Prep Guide for physical shipping addresses (PMI is unable to ship to P.O. Boxes, but can ship internationally to a physical address)
1-year unlimited access to selected course, Student Portal, recordings, and content
1-year student support for exam preparation
PMI application translator tool, with support and audit defense
LIFETIME job placement assistance
Digital full-color student guides
Downloadable templates of project management plan and project documents
30-day post-class study plan
Parallel military to civilian examples and Earned Value Management problem solving
Lifetime membership to the Vets2PM LinkedIn Alumni networking group
A professionally written 2-page Executive resume
A 4-hour Interview Skills Workshop including 2 post-interview telephonic debriefs
PMI Exam is Not Included but Can be Added During Checkout

PMI Member Price = $405.00 / Non-Member $555.00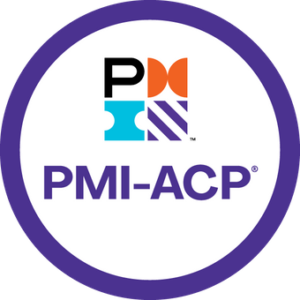 PMI-ACP® Prerequisites
2,000 hours of general project experience working on teams. A current PMP® or PgMP® will satisfy this requirement but is not required to apply for the PMI-ACP®.
1,500 hours working on agile project teams or with agile methodologies. This requirement is in addition to the 2,000 hours of general project experience.
21 contact hours of training in agile practices.
Accomplish and Upkeep:
The certification exam has 120 multiple-choice questions and you have three hours to complete it.
To maintain your PMI-ACP®, you must earn 30 professional development units (PDUs) in agile topics every three years.
Why should you get certified?
PMI-ACP® validates your experience in agile practices and builds a foundation civilian employers can trust your are familiar with Scrum, Kanban, Lean, Extreme Programing (XP), and Test-Driven Development (TDD).
Course Includes:
21 contact hours of PMI-approved ACP® exam prep content.
Additional free 4-hour long Project Management Fundamentals course as pre-work (optional).
OnDemand; or custom live, virtual, instructor-led webinars/ in-person courses at your location (www.vets2pm.com/organizations for your free quote).
Delivered by a PMI "Premier" Authorized Training Partner.
1 year's access to your Learning Management System and mobile app, providing real-time, convenient access to live virtual courses, videos, course materials, and Mastery Builder Exercises.
1 year access to live PMI-certified ACP® exam instructors.
1 year personal ACP® exam prep support end-to-end.
Access to dozens of real-world, hands-on exercises translating military mission speak to civilian project management speak, i.e., "OPORD" equals "project management plan".
Access to hundreds of cloned ACP® exam prep questions.
Dozens of ACP® exam taking tips and tactics to boost your confidence.
Digital, full-color Student Guide.
Proven 30-day Study Plan.
Full, no-questions asked, money-back guarantee (PMI requirements apply).
How to get Training?
Head right to Vets2PM!