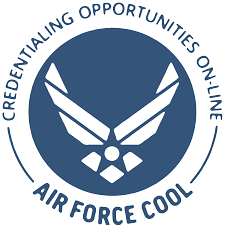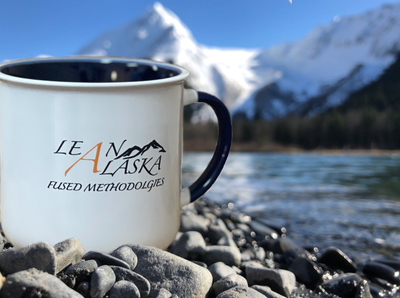 Air Force COOL (Credentialing Opportunities On-Line) has also recognized Lean Alaska as a premier virtual (LIVE) Lean Six Sigma Training and Exam provider which in turn has placed Lean Alaska on the approved training provider list. Everyone at Lean Alaska are beyond excited to be validated by this federal tuition assistance program! More importantly, we're excited to be able to provide and guide airmen through the Process Improvement path via Air Force COOL. The U.S. Air Force Credentialing Opportunity On Line (COOL) Program provides up to $4,500 in funding to enlisted RegAF, AFRES, and ANG component members for courses and exams leading to an industry-recognized academic or vocational credential. Senior NCOs (E-7 through E-9) may also be eligible for leadership and management credentials. This voluntary program allows enlisted airmen to pursue civilian credentials, licenses, and certifications to enhance skills in an area within their control/duty AFSC.
What Does This Mean?
Credentialing has two purposes. First, it continues to professionalize the enlisted force by providing up-to-date industry-recognized credentials in an Airman or Space Professional's job. Second, it provides a way for airmen to prepare for civilian life by ensuring that they are ready for work in the civilian sector. There are many aspects to credentialing including certifications and licenses. With Lean Alaska Airmen can become Green Belt (LSSGB) or Black Belt (LSSBB) Certified that is inline with IASSC. These certifications not only provide airmen with the tools to benefit their career, it also prepares you for entering the civilian workforce with process improvement experience with practical application. All of Lean Alaska certifications are approved by The Air Force COOL Program. Lean Alaska's primary instructor is an IASSC Certified Black Belt and a Department of the Army certified Master Black Belt.
How Do Airmen Access And Apply For These Benefits?
To apply for the Air Force COOL program, click onto the
Air Force Virtual Education Center
(AFVEC). If you meet the requirements, the first step is to search for approved, related credentials. Once you've chosen a credential for Lean Six Sigma (Black Belt or Green Belt is preferred), you will need to create an educational goal.
While you're creating this process after your supervisor has approved your educational goal, you'll be able to go into AFVEC and start uploading your supporting documentation. It is the member's responsibility to do the research and find the information that they're wanting to pursue. The AF COOL program does not offer that for you directly.
Lean Alaska is always happy to assist and answer any questions. We also recommend you work closely with your ESO when applying for the Army Credentialing Assistance Program.
AF COOL Credentialing Eligibility Letter
Once you've chosen a certification program, Lean Six Sigma (Black Belt or Green Belt), contact Lean Alaska to help provide you with the necessary vendor documentation to be uploaded to AFVEC.
GREEN BELT REGISTRATION
BLACK BELT REGISTRATION
HOW TO START A FUNDING REQUEST FOR AF COOL?
When you log into the system and you see on the right hand side of your AFVEC screen under self-service actions, click "Start a Funding Request". If you can't find the exam center that you are looking for in the drop down menu, select the hyperlink for "Find Exam Center". Type in the first word of the location you are looking for. Leave the State as All and hit Search. Next, put in the testing window. You have 60 days before the system pings you and tells you that you need to create a funding request for your exam. You can also create your exam request and the same time you do your study material request. Just know that the exam funding request will give you 120 days that you'll be able to submit for in your window and study material gives you 60 days. So be sure to utilize all of that time frame.
AF COOL APPROVAL PROCESS
Once you've created a funding request for your AF COOL certification exam and study preparation it's going to go to your supervisor for approval. Once your supervisor approves, it comes to the CPO. If all the documentation is uploaded and good to go, and the right dates and the right goal are input and match your funding request, they will approve and send it to the purchasing agents. They will make the payment on your behalf. You will receive and email at each point of this. Do not proceed to a test or study material without receiving all three of the approval emails from supervisor, CPO, and purchasing agent.
For more information please feel free to reach out to us at info@leanalaska.com